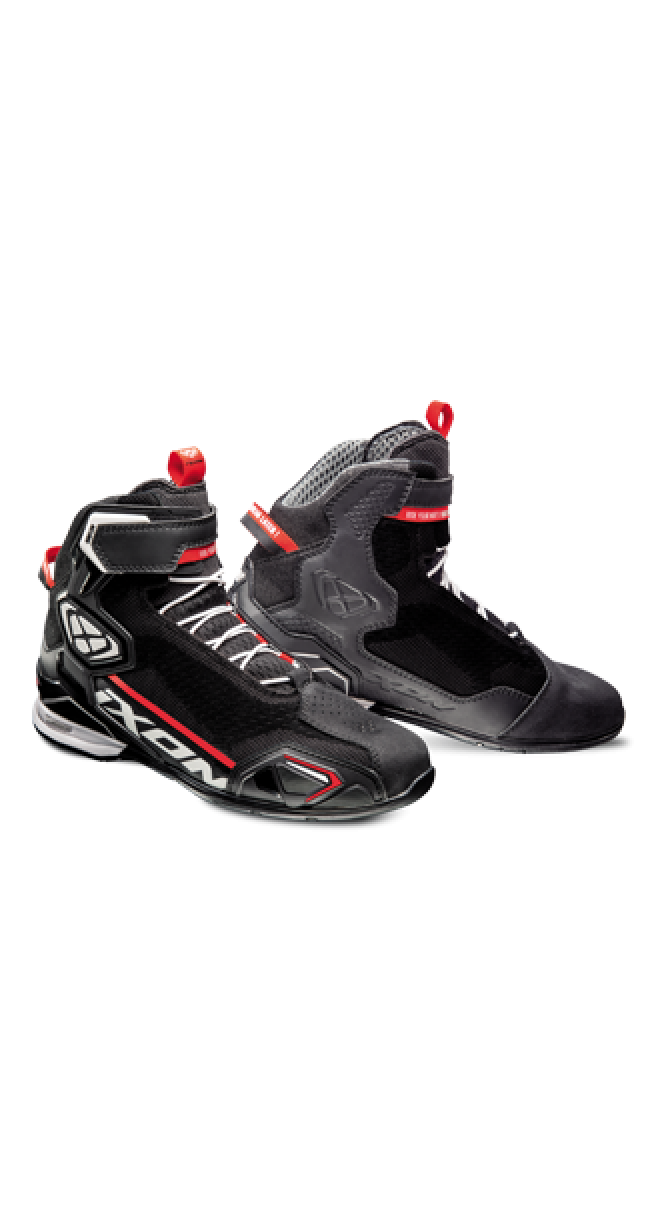 Ride with the leading sports shoe!
The Bull Knit is a lightweight, breathable, innovative design that sets a new standard for comfort and performance technology. The latest addition to the Bull range, this trainer has many technical details that make it one of Ixon's best sellers.
ankle IPA reinforcement
CE certified level 1 + IPA
Bull Knit vous suivra dans tous vos trajets.
Soft and comfortable, the Bull Knit combines technique, comfort, safety and style to offer a stylish look for the road. This product is packed with features designed to give you the best from your machine.
Ventilated and high-tech, these trainers are the ideal product for sporty bikers in search of flexibility and comfort during the summer months.
Take advantage of the small details that make a big difference
This sporty trainer is one of the best sellers in the Ixon collection due to its high tech details. Its toe reinforcements, cross-sectional rigidity and ankle strap guarantee maximum support and excellent protection in the event of a fall. Bull Knit shoes are equipped with a cushioned insole and a heel guard for maximum comfort.
Find a store
Protect your feet!
Bull Vented shoes are CE level 1 certified thanks to their IPA approved ankle protection.
Let's not forget the exclusive Michelin anti-slip sole which ensures technicality and quality.
Ride with complete peace of mind.
Find a store
#RIDEYOURWAY… but proudly
Our goal is to provide innovative sports shoes with the best possible workmanship and superior design. All you need to think about is performance.
SEASON
waterproof 0
breathable 4
warm 0
ventilated 3
SAFETY
CE certified level 1 + IPA
heel reinforcement
toe cap reinforcement
reflective parts
ankle IPA reinforcement
CE model
Reinforcement shell on toe
Reinforcement shell on heel
Homologated ankle protection (IPA)
Reinforcement on selector
Transversal rigidity to avoid lateral crush
Reflective strap on back
Outer shell : 77% polyester 15% cow leather 8% cotton
Inside : 100% polyester
Outsole : 100% polyurethane
FEATURES
exclusive Michelin sole
closing/opening by metal cable and ATOP system
FIT AND COMFORT
Lace fastening
Strap on front for a good maintain of the ankle
knitted upper
Sleek and anatomic tongue
Easy to put on thanks to a buckle on back
Antibacterial doble density internal sole
Exclusive Anti-skid MICHELIN outsole
Antibacterial internal sole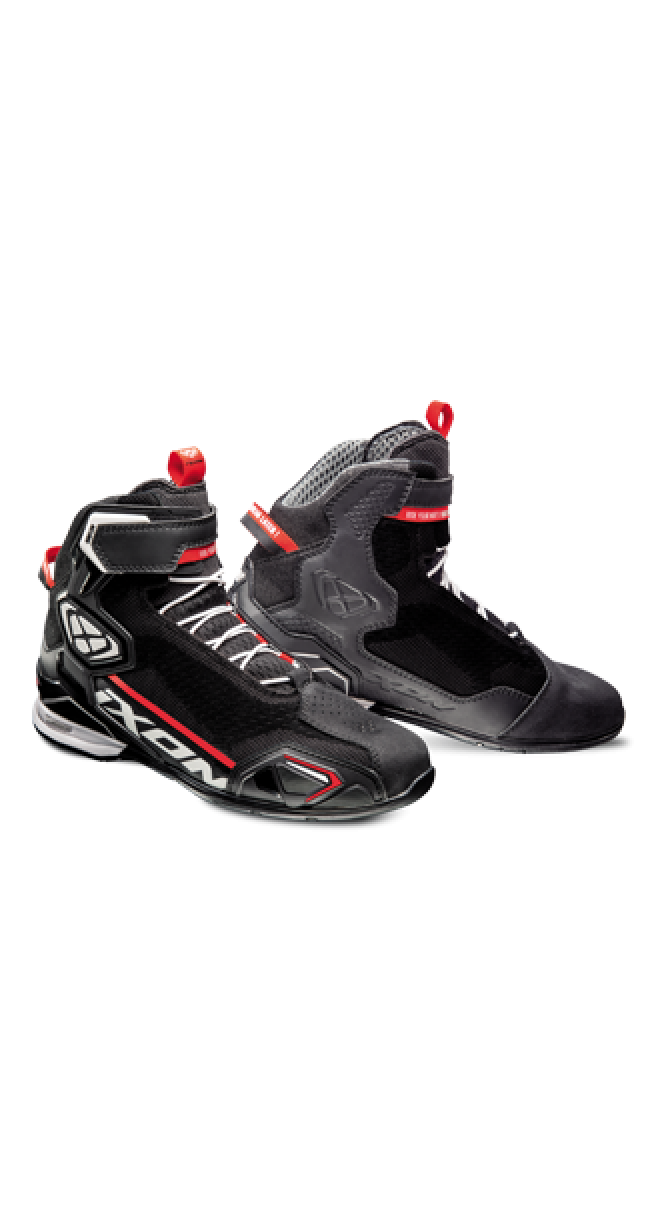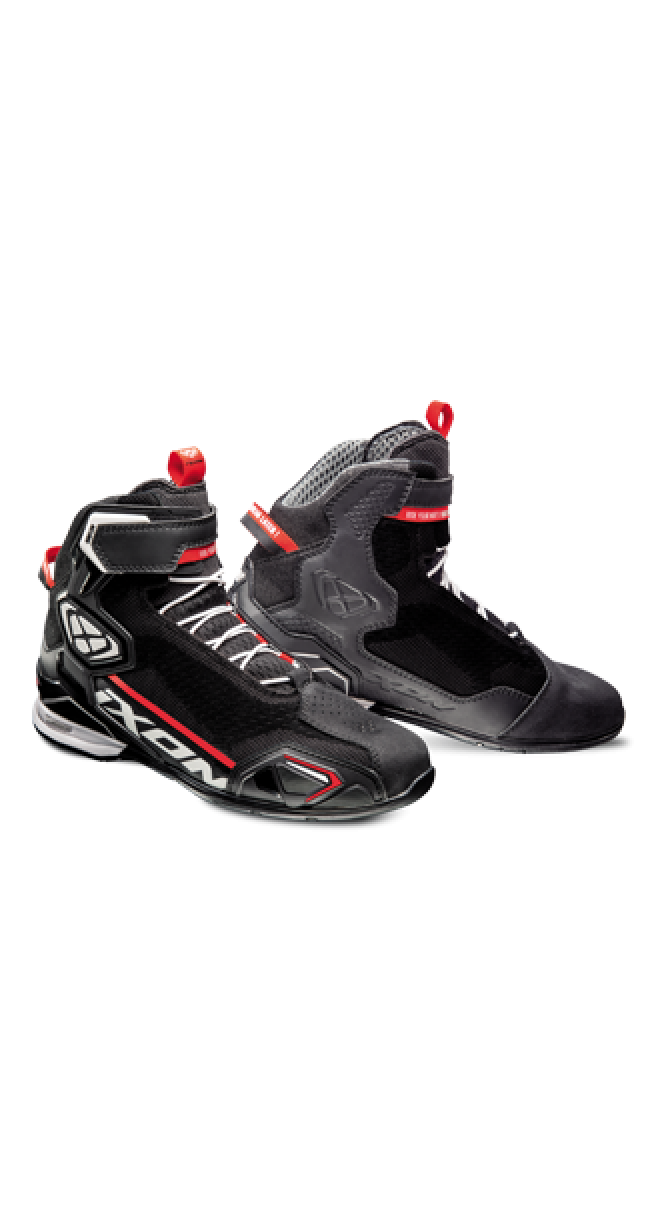 black/white/red