Top-quality leather jacket for summer
CEROS
An aggressive look, great air flow and protection: the perfect summer combination
The CEROS is leather jacket for summer. Alongside its uncompromising look, it stands out through the high-quality technical details designed to improve air flow, as well as a great level of protection to guarantee a great riding experience.
Summer
CE certified class AAA
Roadster
straight cut

See the size guide
See the video
Design elements providing improved air flow
People love the CEROS for the high-quality design elements for improved air flow. // On the outside, micro-perforations in the leather provide air flow without the risk of weakening the leather at the seams. // Inside, on the fixed lining, the numerous Mesh 3D panels and pockets help to improve air flow.
Discover a leather jacket for summer designed for high standards
The best level of protection
The leather jacket provides a very high level of protection. It is certified AAA, which is the highest rating. Class AAA is given to equipment made with a design and materials meeting the very highest standards.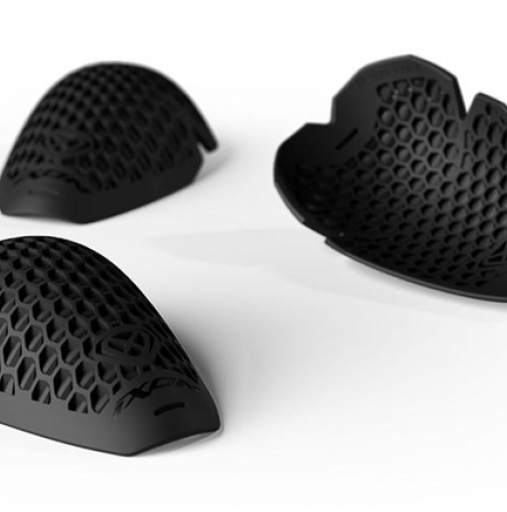 Great protection and air flow for your ride!
The CEROS jacket comes with IX-PROFLEX SEKA-1 protections on the shoulders and elbows, CE Level 1 protections developed by IXON for greater flexibility and air flow. // To house these protections, while providing maximum air flow, the jacket comes with pockets for Mesh 3D protections.
Find a store
#RIDEYOURWAY… with pride
With our Roadster range, you will always ride protected and assert your individuality with equipment that really suits your style.
Our mission: to bring you the best to tackle the tarmac!
SEASON
Summer
waterproof 0
breathable 4
warm 0
ventilated 4
SAFETY
CE certified class AAA
Shoulder-Elbow CE protectors
Pocket for CE back protector
reflective parts
Compatible with Ix Airbag U03 vest
• Protections: flexible and breathable CE Level 1 protections (IX-PROFLEX SEKA-1) at shoulders and elbows
• Pocket for CE back protection (not included)
FEATURES
Roadster
waterproof pocket
large connection zip
mesh
3D mesh
Leather
• Outer material: thick and supple cow leather
• Breathability with no compromise on safety: ventilation using micro-perforations in the leather (so that leather is not weaker near the seams)
• Fixed Mesh lining with 3D Mesh panels (collar, central flap), pockets with 3D Mesh lining and pockets for 3D Mesh protections to improve air circulation
• Compatible with the IX-AIRBAG U03 vest
• Reflective panels on biceps and rear belt
• Collar: racing collar with neoprene brace and tab to fasten
• Fastening: semi-autolock zippers at the wrists, tightening straps at the bottom of the jacket
• Pockets: 2 outside pockets, 3 inside pockets with one waterproof wallet pocket
• Attaching to trousers: zip around the waist and loop at the back
FIT AND COMFORT
4-way stretch
straight cut
• Comfort: 4-direction stretch fabric inside sleeves, at armholes and on sides
BLACK/WHITE
BLACK/RED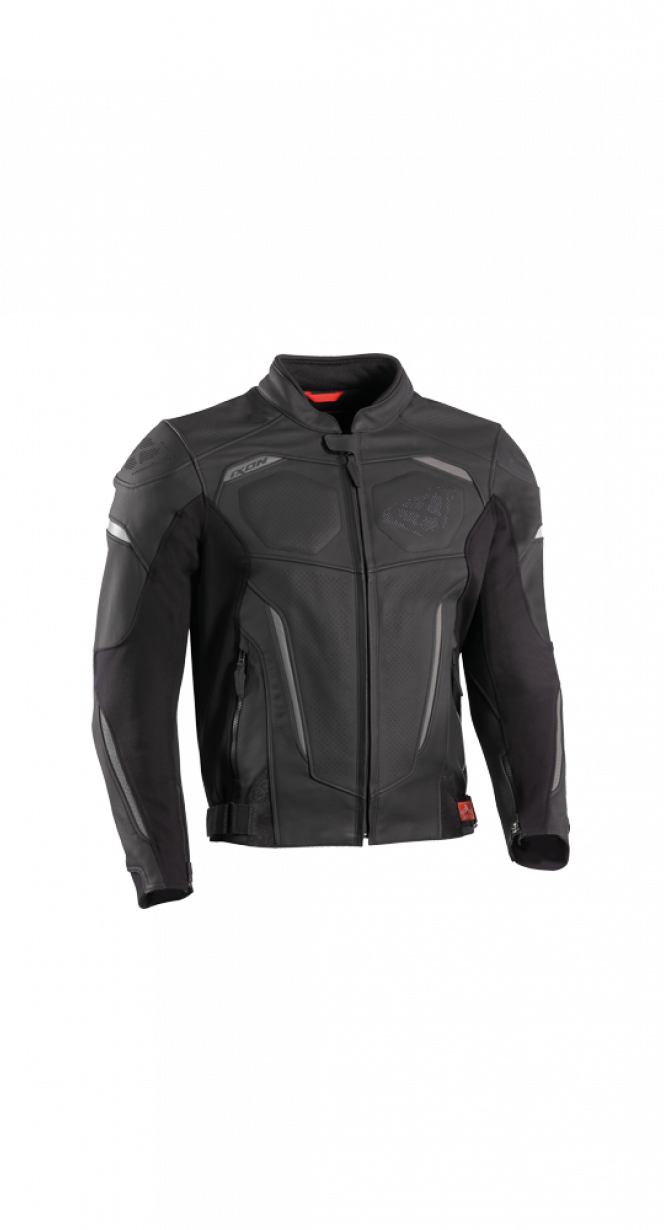 BLACK/ANTHRACITE
Size Guide
Blouson Homme