enjoy a digital and technological experience!
Treat yourself to riding comfort with no limits. The IT Yate Evo gloves are our smart, heated and connected model. Along with the Clim8 technology, they include high-quality materials, excellent natural insulation and a rainproof cuff, along with a whole host of other features! a must for winter, no doubt about it
Winter
knuckle protector
CE certified glove
Adventure
les gants qui savent quand et comment vous tenir au chaud
Ixon has included the Clim8 technology to bring you the only heated and connected smart gloves that know WHEN and HOW to keep your hands warm - Equipped with a smart sensor, the heat system keeps your hands at a constant temperature, in line with your wishes, and whatever the weather conditions. Made to measure!
an innovative range of smart, heated products, designed and developed in partnership with Clim8®, the French start-up specialised in smart textiles
everything is designed to keep your hands warm
along with this unique technology, IT Yate Evo also features a waterproof and breathable insert, thick insulation by Primaloft®, famous for its effectiveness and very light weight; for more comfort, the gloves have ultra-soft fleece inside and a rainproof inner cuff
Find a store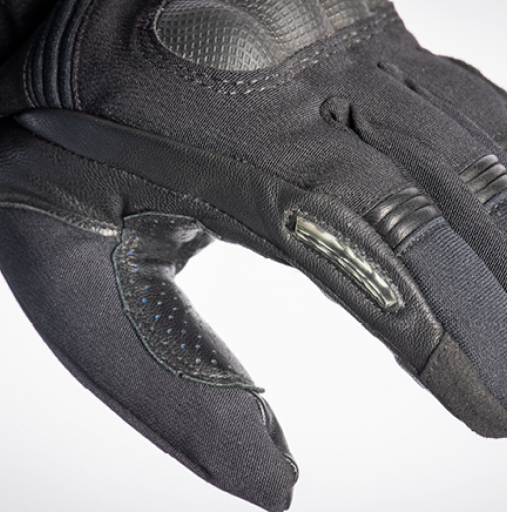 safety without cutting corners on comfort
IT Yate Evo is CE certified and features a protective shell for the knuckles and a flexible palm slider, while the palm and the edges are lined with leather. Most of the insulation is on the back of the hand so as not to hamper dexterity and the flex on the fingers follows your movements
Find a store
SEASON
Winter
waterproof 4
breathable 4
warm 4
ventilated 0
Primaloft® insulation
Clim8 technology
Waterproof and breathable fixed membrane
Insulation : Primaloft One® 170gr
Clim8 intelligent heating technology
SAFETY
CE certified glove
knuckle protector
Palm slider
Reinforced palm
Reinforced sidewall
CE model
Knuckle protector on backhand
Slider on palm
Reinforced sidewall
Backhand : softshell + goat leather
Palm : goat leather
Lining : polyester
FEATURES
Adventure
index compatible with screens
Index compatible with touch-screens
Rain wiper on left hand
Come with 2 batteries and 1 charger
Compatible with all optional accessories
FIT AND COMFORT
flex parts
Long and extra large cuff in softshell
Waterproof rain cuff
Elasticated wrist with tightening strap
3D fingers and thumb
black