trendy urban jacket
PRADEL LADY
Light, warm and simple
the Pradel Lady Urban jacket has been designed to withstand cold weather without being bulky; it has two inner linings and is fully waterproof, safe and highly functional, offering unbeatable value for money,
Winter
CE certified class A

Urban
straight cut
no compromise
on **safety
The Pardel Lady jacket is CE certified, class A (EN17092-4). It features shoulder and elbow protectors plus an insert for a back protector.
So you can make the most of your motorbike journeys with complete peace of mind.
Soft, cosy fabric, simple lines and plenty of warmth are what this long, full-coverage urban jacket is all about, making it perfect for both motorbikes and scooters.
hidden features
behind its simple appearance lies a whole host of features: a waterproof wallet pocket, fold-away reflective strips on the back of the biceps, a reflective strip on the front flap and a reflective logo on the upper back, all of which are tone-on-tone and very discreet. The jacket itself is long and has a double zip slider to adapt the bottom opening to the riding position; the back slit has an invisible magnetic snap so you can close it quickly when you stand up,
Find a store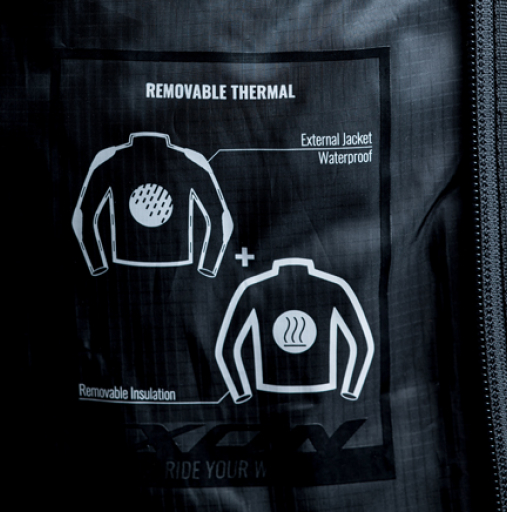 Protect yourself from the cold
The Pradel Lady jacket features double insulation: a 120g fiberfill padding integrated into the jacket and a removable bodywarmer (160g) for extra warmth if needed; when combined with its integrated waterproof and breathable membrane, it keeps you warm and dry when out and about
Find a store
#RIDEYOURWAY… with style
With products designed primarily for urban motorbikes and scooters, you can now carry on with your daily commute while remaining comfortable, stylish and safe.
The Urban range: inspired by fashion, designed for bikers
SEASON
Winter

removable thermal lining
waterproof 4/3000 Schmerber
breathable 3/2000
warm 4
ventilated 0
Waterproof and breathable
120gr padding + Removable thermal vest lining (160gr)
SAFETY
CE certified class A
Shoulder-Elbow CE protectors
reflective parts
Compatible with Ix Airbag U03 vest
CE model
Elbow-shoulder CE protectors. Level 2
Back protector pocket
Retractable reflective stripes
Reflective stripe on front flap
Reflective tone-on-tone logo on top of back
Polyester 300D
FEATURES
Urban
waterproof pocket
Zipped front fastening with flap and press-stud
2 external zipped pockets +3 internal pockets + 1 waterproof wallet pocket
FIT AND COMFORT
straight cut
High collar
Gusset on bottom back
Removable belt at waist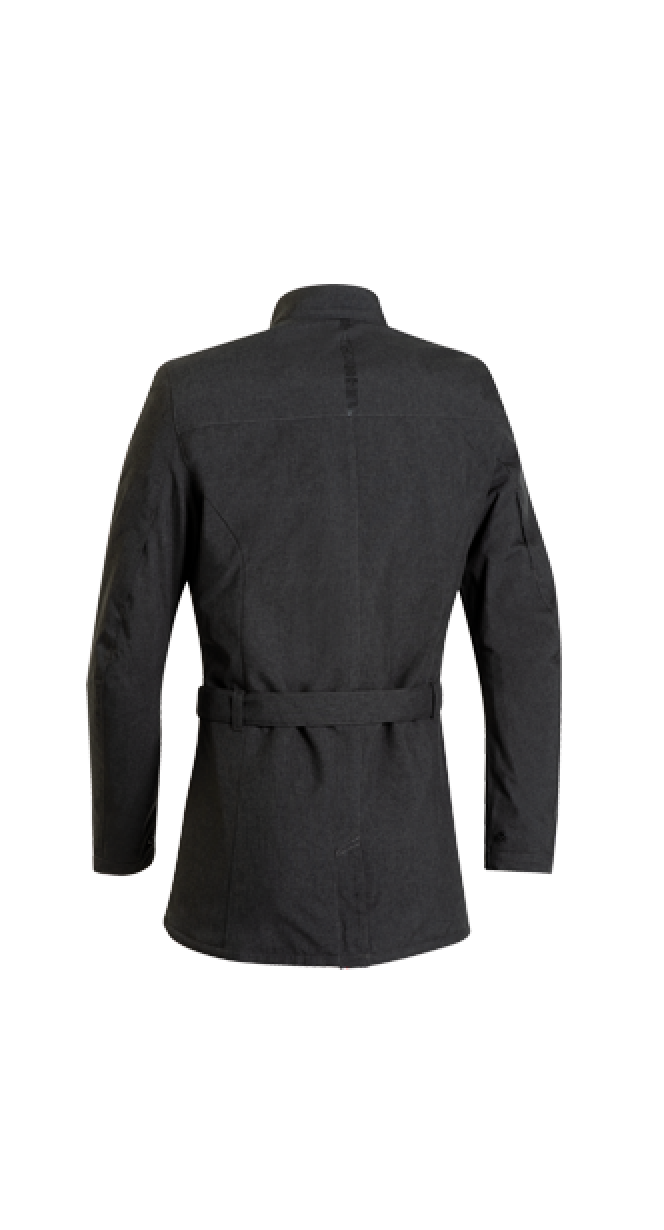 heather grey