#RACEYOURWAY
Ride Your Way...INTO THE WILD
Ride Your Way... With Style
New for WINTER 2023
New products and the latest technologies: discover our new equipment to enjoy ideal riding conditions !
Ride Your Way
Find the products to suit you best from our 5 ranges and make IXON your own!
I.T. SERIES: TAKE ON THE ELEMENTS
Thanks to clim8® technology, the intelligent heated gloves in the I.T. Series know when and how to keep you warm in all conditions. All you have to do is concentrate on enjoying your ride, even in the depths of winter!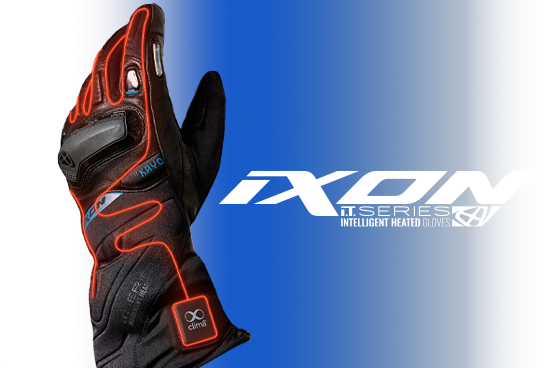 PROTECTION MEETS ULTIMATE COMFORT
At the heart of your IXON garments, fanom® technology has revolutionised protection thanks to an injected structure offering you a new standard of riding experience.
DESIGNED IN FRANCE
France is known throughout the world for its style and clothes culture, and it's in France, at the IXON headquarters in Mâcon, that our products are born from the hands of our designers and our R&D team. Hence, this is our guarantee of excellence for all: all the IXON products you wear are Designed in France by our team of designers. They are all fans of motorcycling and clothes, and aim to create a link between the two worlds by bringing you the best possible experience with your equipment at the handlebars of your machine.
Discover our vision of design and our skills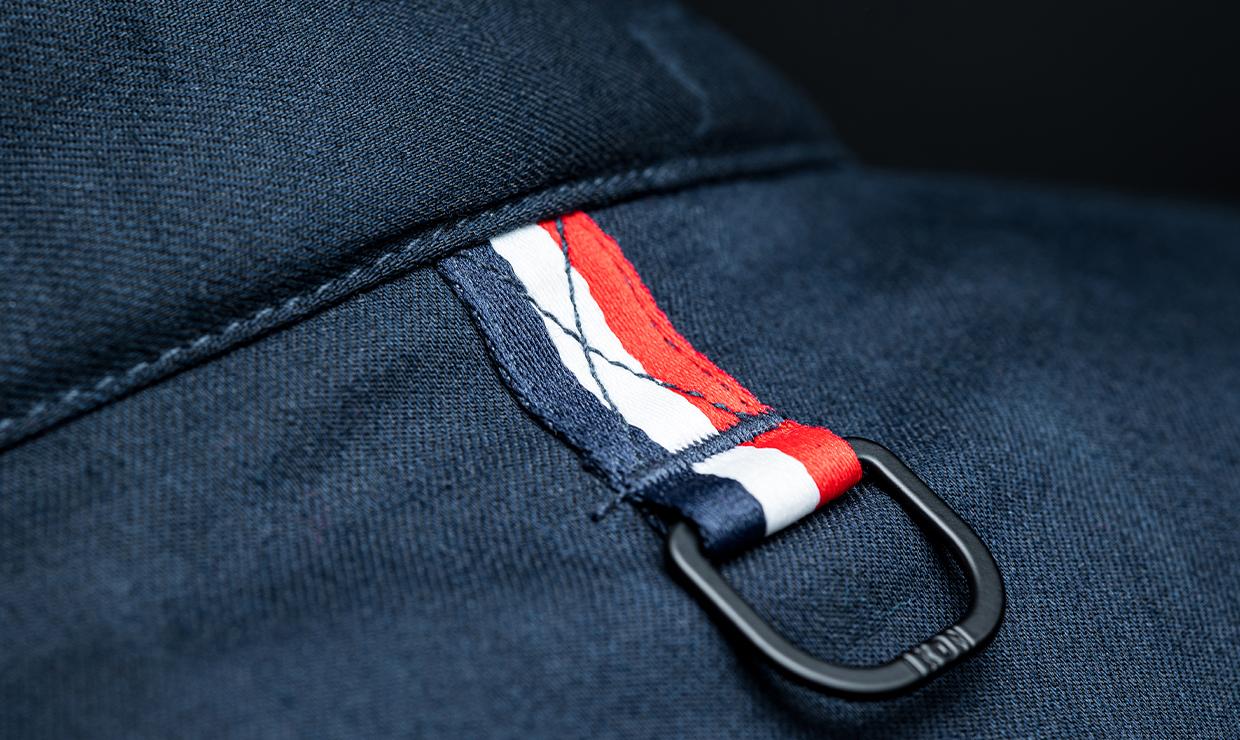 Unique know-how
From our riders to you
We are a committed brand, dedicated to bringing our product users the very best equipment. Our aim is to reflect everything we learn in the heat of competition in the products you wear. The two driving forces behind our product development are innovation and technology. Thanks to a day to day effort in favour of development, integrating innovation and technology in our work for all our users, we can now provide equipment with top levels of performance in motorcycling sport, as well as the best clothes and accessories to enjoy your experience as a motorcyclist, whether on the road, on the race track, in the city or on trails. This is our know-how.
PERFORMANCE
At IXON, performance mostly comes from our links to racing and MotoGP. Our multiple victories in MotoGP and Moto2 show our brand's commitment to pushing back the limits in everyday life.
Top-level motorcycle sport is our best breeding ground for Research and Development: our riders help us

develop some of the innovations and technologies

that you will soon be seeing in products made for motorcyclists like us and yourselves.
Innovation
Our goal of continuous improvement focuses on issues of protection and safety, as well as all the other aspects of our products. Our aim is simple: to always bring you the best!
Technology
The Research and Development work carried out by our engineers and designers place technology at the heart of our products. This means, for example, that IXON products feature the best materials and components with the characteristics most adapted to a range of different uses. 
IXON also gives you the chance to enjoy the latest innovations in embedded technology to change the way you ride. We have developed some of the most innovative products on the market: from the airbag to heated gloves, our brand is helping to develop cutting-edge technologies in motorcycling equipment. Our pioneering technologies which will revolutionise your riding experience in terms of comfort and safety. 
Expérience
We are convinced that along with the importance of your motorbike and the environment all around you, the equipment you use helps to shape your riding experience. 
As a committed brand, we want to play a big part in your riding experience: riding with IXON equipment means using products which embody all our expertise in motorcycling equipment and include all the top features you need.
Since your riding experience is our priority, all our work based around innovation and technology enables us to provide you with equipement featuring the best level of protection and features, as well as offering you the highest standards in terms of visual style, design and comfort.
Racing
IXON is strongly committed to racing. Speed, Endurance, Supermoto: we are present in all disciplines and competitions on an international scale. At the heart of our involvement in the world of racing, we have been taking part since 2010 in the series epitomising speed races and motorcycle sport at the highest level there is: MotoGP. Thanks to our Racing Service, the wide range of riders who have opted for our brand testify to our capacity to work alongside them before, during and after their equipment is manufactured.
Our riders
At the highest standards in equipment, our riders bear witness to the quality of our products and help towards future developments. We are proud to work alongside all our riders on the race tracks and to share with them our taste for performance and quest for excellence.
---
Racing Service
Our Racing Service - consisting of the IX-LAB at the IXON headquarters in France and the mobile unit IXON INNOVATIVE RACING LAB participating in all the Grand Prix - is in close contact with the riders. The service embodies our total support for our riders, making sure that they can focus 100% on their riding.
Discover our racing commitment
IXON riders (0)