IXON is a brand of motorcycling equipment created by and for motorcyclists. The company was founded in 1996 in France by Thierry Maniguet, a big fan of motorcycling. Today it is an international brand distributed in over 70 countries. But it has stayed close to its roots. Thierry Maniguet is still at the head of IXON, and our headquarters are still in France, in Mâcon. At IXON, we combine passion and expertise, so that the items you wear really meet your needs and help to enhance your riding experience.
Your riding experience
is our priority
We are convinced that along with the importance of your motorbike and the environment all around you, the equipment you use helps to shape your riding experience. 
At IXON, we have a committed approach: we want to play our part in your riding experience. To make sure you enjoy the best possible experience at the handlebars of your machine, we strive to provide you with the very best equipment.
Since the brand's beginnings in 1996, this is our mission.
Born and located in France,
our brand has become international
Thierry Maniguet, a big fan of motorcycling, was just 24 when he founded IXON in France in 1996. Down the years, the brand has shown a great capacity for growth and economic performance, and has also received a range of awards. Our rapid development resulted from a determination to remain independent and to keep control over the whole value chain.
With Thierry Maniguet still at the helm and our headquarters still in France, we have now become an international brand. IXON is the leader in the French market, and we are also the most widely distributed French brand in the world with sales in over 70 countries.
We are proud of our development, and today we highlight our status as an international group on a human scale. From this perspective, our links with our collaborators, partners, riders and the users of our equipment are filled with human values.
In our approach as an international brand, we base ourselves on the slogan Think Global, Act Local : the aim is to provide the same level of excellence in IXON equipment all over the world, while adapting our range and products to the specific needs of users in each country. Our range specially developed for Asia - with specific sizes, outlines, features and design - is an example of our determination to adapt our products based on the Think Global, Act Local approach.
The diversity of our collections makes IXON
an essential brand
Our brand is essential to meet all needs: seeking to express our love of motorcycling in our collections, we developed our Racing, Roadster, Adventure, Urban and Heritage products.
With 5 riding universes, a wide range of styles and varied colours, the diversity of our products is a chance to choose the IXON equipment to suit you best. This goal cherished by our brand is directly expressed in our motto, and even on the IXON clothing you wear on your motorbike: #RIDEYOURWAY!
#RIDEYOURWAY
Discover our Racing, Roadster, Adventure, Urban and Heritage products
All our products are Designed in France
France is known throughout the world for its style and clothes culture, and it's in France, at the IXON headquarters in Mâcon, that our products are born from the hands of our designers and our R&D team. 
Hence, this is our guarantee of excellence for all: all the IXON products you wear are Designed in France by our team of designers. They are all fans of motorcycling and clothes, and aim to create a link between the two worlds by bringing you the best possible experience with your equipment at the handlebars of your machine.
Discover our vision of design and our skills
We are strongly committed to racing
IXON is strongly committed to racing. Speed, Endurance, Supermoto: we are present in all disciplines and competitions on an international scale. At the heart of our involvement in the world of racing, we have been taking part since 2010 in the series epitomising speed races and motorcycle sport at the highest level there is: MotoGP. 
In just a few years, IXON has become an essential player in the MotoGP paddock: we are one of the most widely represented brands, but also one of the most widely recognised for the quality of our products and associated services.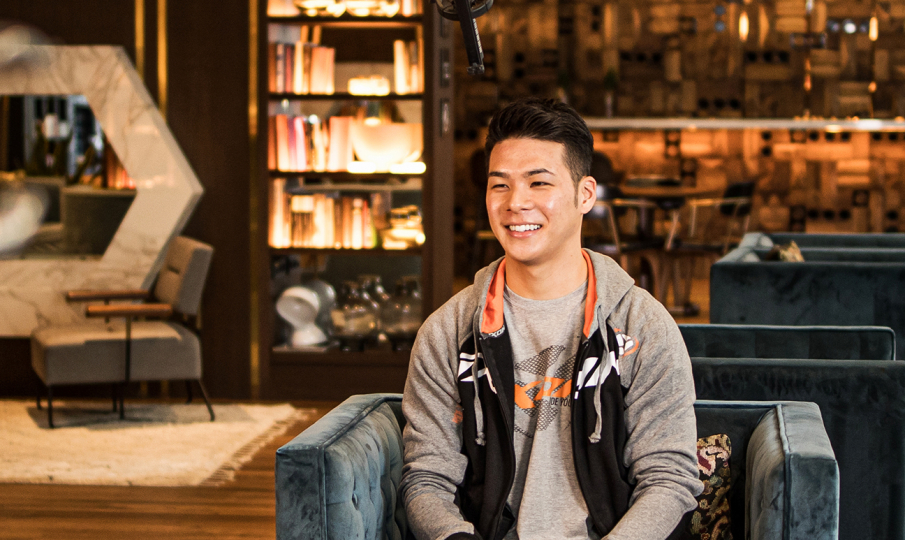 Our Grand Prix riders are equipped with our made-to-measure suits and supported all through the season by our Racing Service to meet all their needs, so they can focus 100% on their ride. We are proud to support our riders on the race tracks, to take part in their quest for performance and to celebrate their results.
From our riders to you,
innovation and technology
are the two driving forces
in developing our equipment
Our aim is to reflect everything we learn in the heat of competition in the products you wear. To achieve that, the two driving forces behind our product development are innovation and technology. By using motorcycle sport as our main avenue for research and experiment, we develop innovations and technologies with our riders, and then adapt the products to our collections for you. In the process, we are continually looking to enhance our products. This is especially seen in our attention to detail and our permanent reassessments of our work with the aim of excellence.
With our riders we share the values of sport, such as pushing ourselves to the limit. With the motorcyclists who wear our products we share the same values of passion, such as the importance of the riding experience. In our daily work at IXON, we express these values in our products for our all users: we can now provide equipment with top levels of performance in motorcycle sport, as well as the best equipment to enjoy your experience as a motorcyclist, whether on the road, on the race track, in the city or on trails.
Discover our approach to innovation and our most technological products