Breathable and flexible adventure gloves
The DIRT AIR is the summer glove for adventure-lovers. It is the perfect way to round off the RAGNAR, EDDAS and BALDER outfits. Providing maximum air flow and outstanding flexibility, the DIRT AIR will be on hand to help you explore your future horizons and live some exciting experiences at the handlebars of your motor bike!
Summer
knuckle protector
CE certified glove
Adventure
Overcome your limits without compromising on protection
A compact glove ready to hit the road, the DIRT AIR cuts no corners on protection, since it comes with a flexible and invisible knuckle shell. // Protection is enhanced on the palm side with padding on the palms, on the edges and foamed padding.
Choose the gloves to be part of your great getaway breaks
Outstanding flexibility
The DIRT AIR is designed to give you maximum comfort. Amara fabric provides outstanding flexibility for enhanced enjoyment during your ride.
Maximum air flow
With the Mesh 3D fabric on the back, the DIRT AIR gloves guarantee maximum air flow. This glove is cut out for adventure, whatever the heat you face on your trips!
#RIDEYOURWAY... into the wild
Never before has motorcycling brought such freedom. The equipment needs to be of a high standard, so that we can all get away from it all without limits!
SEASON
Summer
waterproof 0
breathable 3
warm 0
ventilated 3
textile
SAFETY
CE certified glove
knuckle protector
Reinforced sidewall
Reinforced palm
FEATURES
Adventure
index compatible with screens
Leather
3D mesh
• Outside materials: 3D Mesh (back), Nyspan (back, palm), Amara (palm)
• Protections and shell: supple and invisible knuckle shell, reinforced palm, reinforced edging
• Short cuff
• Fastening: tightening tab at wrist
• Practical features: index finger compatible with touchscreens
FIT AND COMFORT
• Comfort: very supple glove with Amara fabric on palms
BLACK
BLACK/SAND
BLACK/ANTHRACITE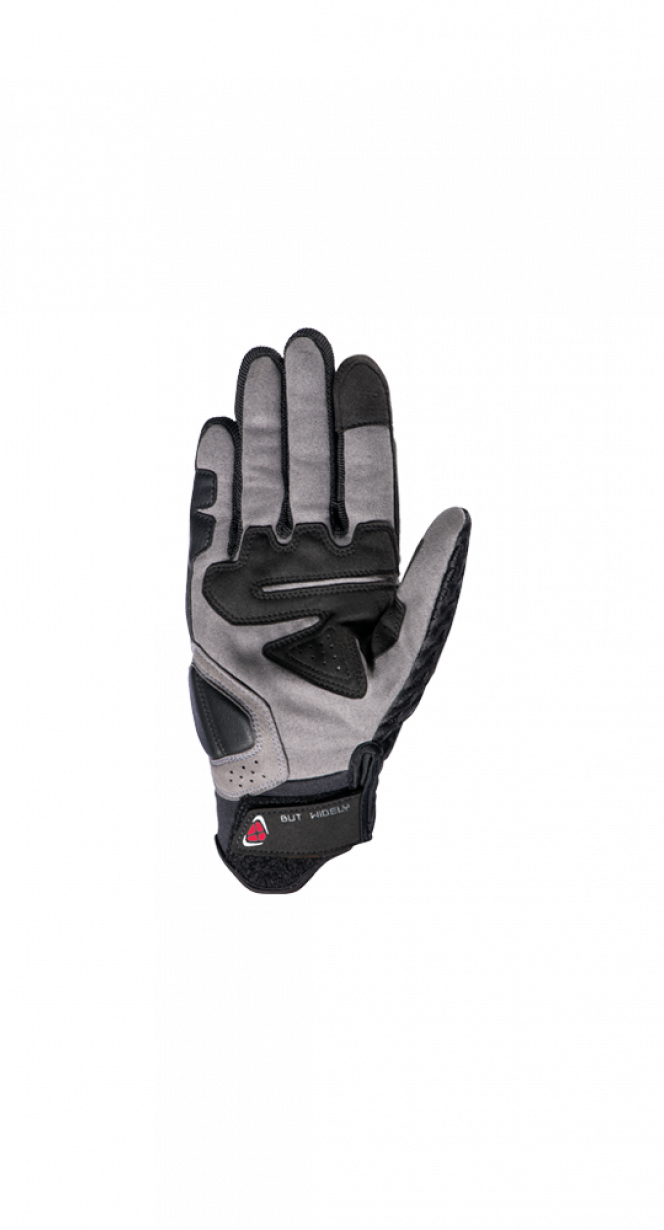 BLACK/ANTHRACITE/BLUE