Tons of features
A unique combination of comfort and innovation, the Eddas jacket makes every journey a special one. Developed, designed and created by and for adventurers, this model is perfect for even the most extreme journeys.

All seasons
CE certified class AA
Adventure
straight cut
See the video
Innovative in every detail!
This touring look, available in 4 stylish and modern colours for both men and women, is absolutely impossible to resist. In addition to its attractive exterior, Eddas is packed with innovative features for a truly incredible adventure.
It is extremely waterproof and breathable, and the removable liners are among the warmest in the range, making it an ideal choice for even the harshest of climates.
Check out the X-Dry 20/10 membrane: Waterproof and fully breathable
X dry is a high-performance laminated membrane developed by Ixon. This membrane contains microscopic pores that are invisible to the naked eye. These pores are small enough to keep water out but large enough to release perspiration. As a rule, rain rarely exceeds the equivalent of 2,000 Schmerber, but it is estimated that the pressure exerted by rainwater on a motorcycle traveling at around 80 mph could reach up to 8,000 Schmerber.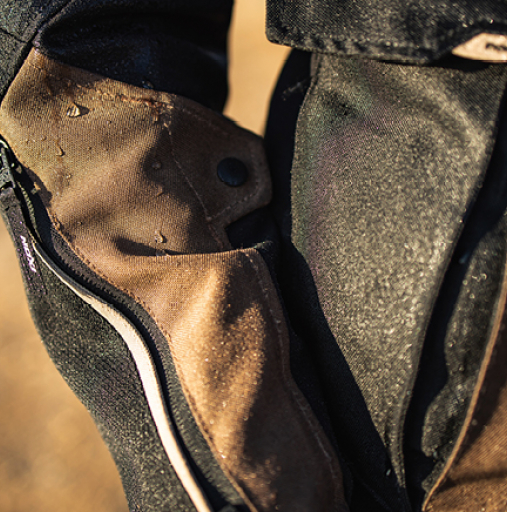 Continue your adventures with the ultimate
peace of mind
At Ixon, we leave nothing to chance, especially not safety. Eddas is compatible with the Ix Airbag u03, so you can ride with total peace of mind. In addition, this AA (En-17092) certified motorbike jacket is equipped with shoulder and elbow protectors that allow you to enjoy your motorbike trips in complete safety.
#RIDEYOURWAY... Into the wild
Never before has motorcycling been so strongly associated with freedom... motorbikes are becoming more and more versatile and stylish, and the equipment has to match it so that everyone can enjoy this unlimited freedom
SEASON
All seasons
waterproof 4/20000 Schmerber
breathable 4/10000
warm 3
ventilated 2

removable thermal lining
Waterproof and breathable X-dry insert (20000 Schmerber / 10000 MVTR)
Removable thermal lining (160gr front, 80gr sleeves)
Adjustable zipped ventilations on chest, forearms and back
SAFETY
CE certified class AA
Pocket for CE back protector
reflective parts
Compatible with Ix Airbag U03 vest
CE Modell - AA
CE protectors Elbows-shoulders. Level 1
Pocket for back protector
Reflective stripes on front and back
600D polyester + Ripstop material (resistant to tearing and ripping)
1200D reinforcements on shoulders and elbows
FEATURES
Adventure
waterproof pocket
large connection zip
2 hand pockets + 2 patched pockets
1 waterproof wallet pocket
1 zipped pocket under the main flap
2 internal pockets
1 removable loop on front (to hang gloves, keys...)
Passenger restraint straps in side pockets
Connection to trousers : loop and full zip around waist
FIT AND COMFORT
straight cut
Stretch parts
Classic collar with neoprene high neckroll and chin pad
Adjustable tightening at collar + anti-flap hook
4-way stretch inside sleeves and on sides
Flex on back of elbows
Thermal lining with lycra stripes for ease and grip on bottom to keep in place
Elasticated zipped cuffs
Buckle adjustment on biceps
Press-stud adjustment on forearms
Belt adjustment on back of waist
Inner drawstring at the bottom of the jacket
Lycra thumb sleeve on the thermal lining
black/anthracite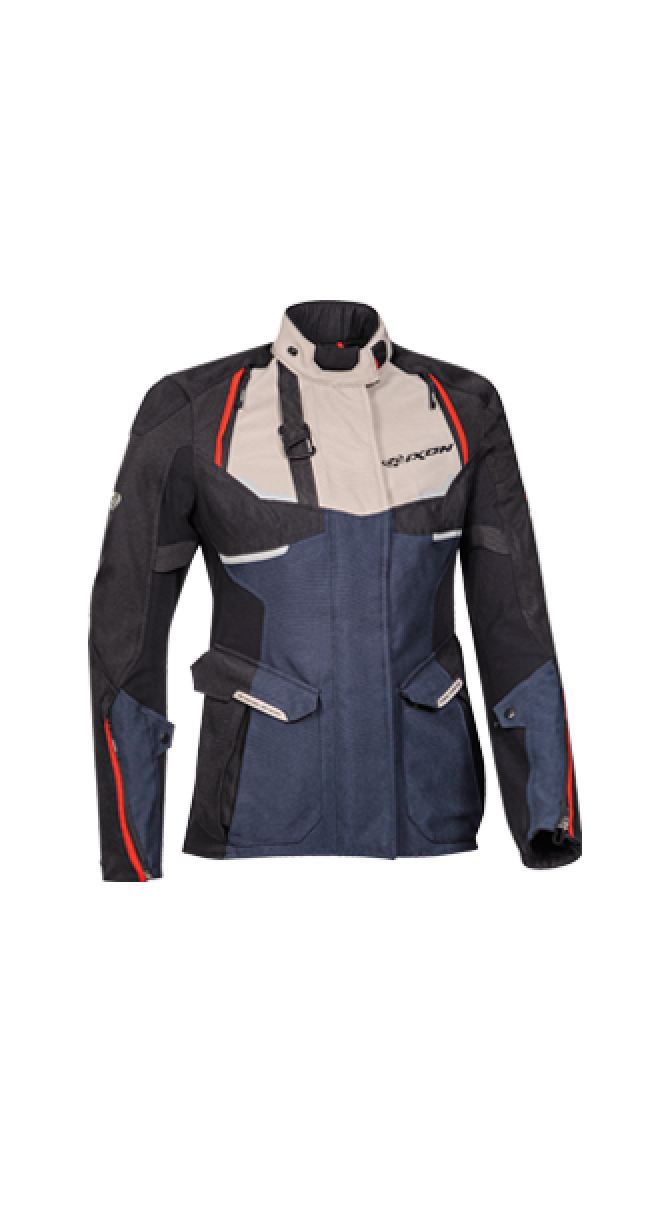 grege/navy/black
grege/khaki/black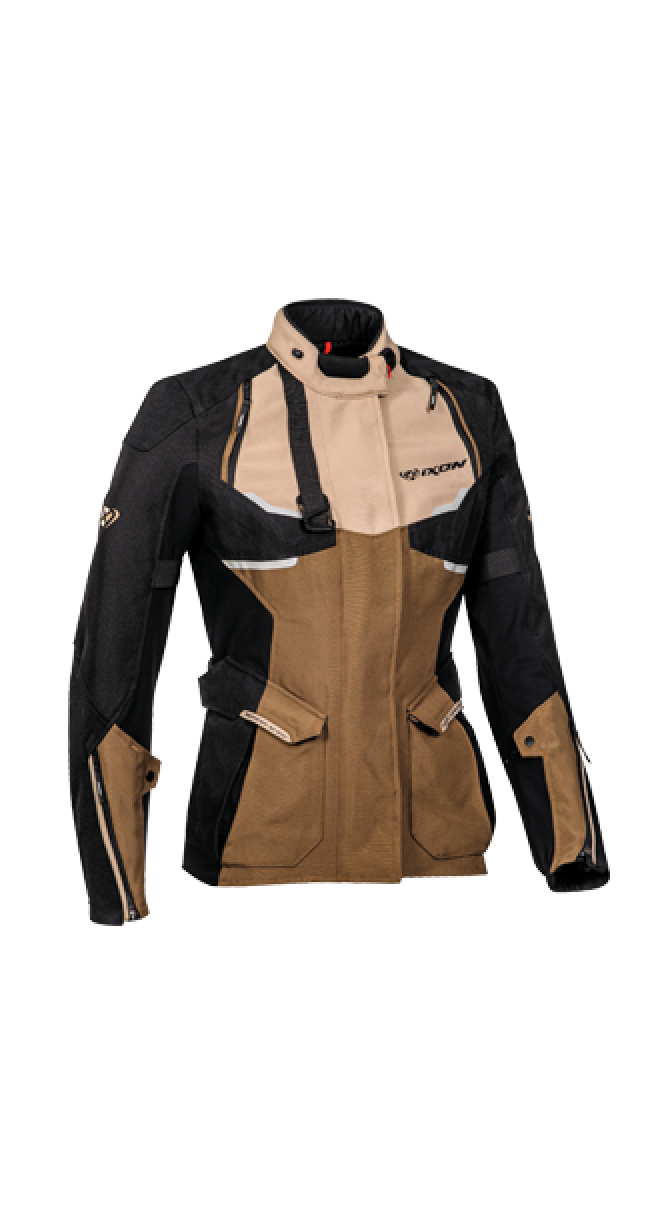 sand/brown/black