Very breathable summer jacket when the heat is on
Maximum temperatures: maximum air flow! The FRESH LADY is quite simply the most breathable jacket in our collection.
Summer
CE certified class A
Roadster
fitted cut
See the video
The ultimate summer jacket
The FRESH LADY is very breathable, as well as comfortable and light. It is the ideal textile jacket for riding in summer without suffering from the heat!
Forget about the heat and carry on enjoying your ride
Intelligent design and the choice of Hard Mesh
The FRESH LADY is designed to provide maximum air flow. Great air flow through the very large Hard Mesh panels at the front, on the sleeves and back. The waterproof pocket is intelligently located on the back, so it won't hamper the air flow at the front of the jacket.
Adjusted for your comfort
Along with its semi-slim fit, the FRESH LADY has great features to enhance your comfort, including press studs on the biceps and wrists.
#RIDEYOURWAY… with pride
With our Roadster range, you are guaranteed to ride protected and to assert your individuality with equipment that really suits your style.
Our mission: to bring you the best to tackle the tarmac!
SEASON
Summer
waterproof 0
breathable 4
warm 0
ventilated 4
textile
SAFETY
CE certified class A
Shoulder-Elbow CE protectors
Pocket for CE back protector
reflective parts
Compatible with Ix Airbag U03 vest
• Protections: CE Level 1 protections at the shoulders and elbows
• Pocket for CE back protection (not included)
FEATURES
Roadster
waterproof pocket
mesh
• Outer materials: Hard Mesh, Polyester 600D
• Maximum ventilation with very wide Hard Mesh panels: front, sleeves, back
• Fixed Mesh lining
• Compatible with the IX-AIRBAG U03 vest
• Reflective panels on biceps
• Collar: classic collar with snap fasteners
• Fastening: snap fasteners at the biceps, snap fasteners at the wrists
• Pockets: 3 outside pockets with one waterproof pocket, 1 inside pocket
FIT AND COMFORT
fitted cut
BLACK
NAVY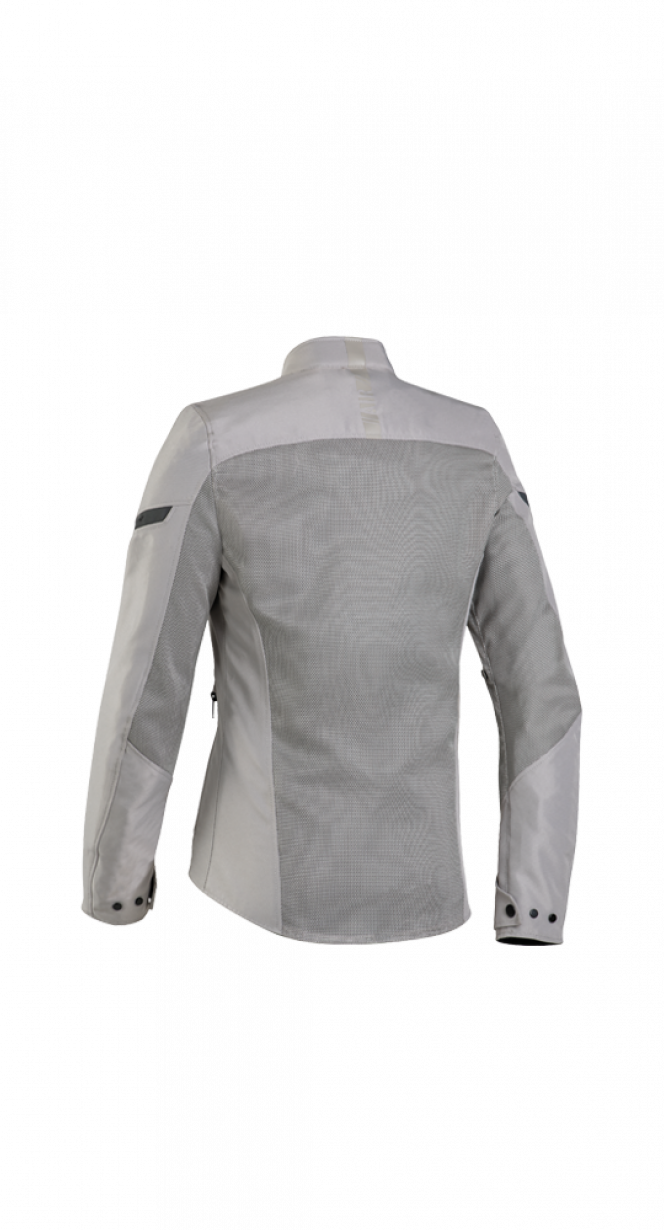 GREIGE
KHAKI