Very breathable racing gloves, a new version of the RS TEMPO
Among the gloves in our Racing range, the GP5 AIR is the new version of the RS TEMPO. The gloves are just as much at home on the race track as on the road. They stand out with their excellent breathability and comfort, and will play a big part in your riding enjoyment.
Summer
knuckle protector
CE certified glove

Racing
Technical elements bringing you a real racing experience
The GP5 AIR makes no secret of its racing style with a host of technical details. Looking at the glove in detail, you realise the high level of technique involved. The anti-bend-back protection between the third and little finger, for example, will give you more protection if you fall. // For greater riding comfort, the GP5 AIR features flex leather on the knuckles, reverse seams and plenty of perforations to make the gloves breathable.
On the race track or on the road, choose the gloves that will be a big part of your riding pleasure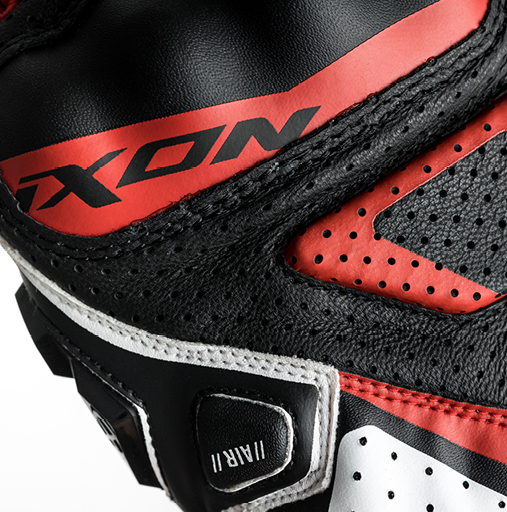 Racing look that won't go unnoticed
For an ultimate look, the knuckle shell is covered in leather. With the selected materials, dimensions and colours, the GP5 AIR shows an even stronger racing style!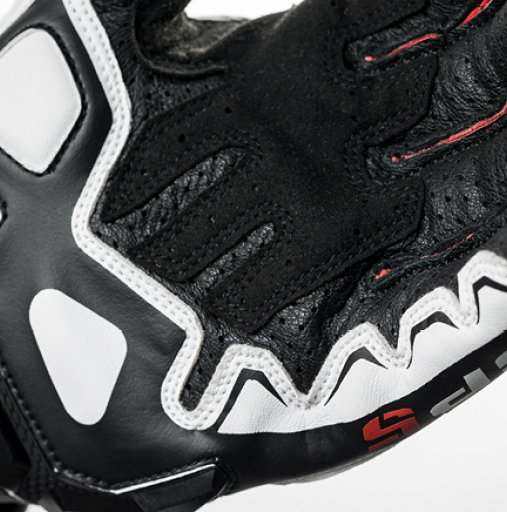 Your safety comes first
For greater safety, the palms on the GP5 AIR come with a racing slider. Protection is enhanced in the event of a fall thanks to padding on the palms and on the edges.
#RACEYOURWAY
Enjoy your 100% racing experience! Helped and advised by the elite of world motorcyclists who count on our equipment, our R&D team works non-stop to bring you the best in performance in our Racing range and helps you take your love of biking even further.
SEASON
Summer
waterproof 0
breathable 4
warm 0
ventilated 4
textile
SAFETY
CE certified glove
knuckle protector
Palm slider
Reinforced sidewall
Reinforced palm
FEATURES

Racing
index compatible with screens
Leather
• Outer materials: goat leather (back, palm), PU (back)
• Breathability: large number of perforations
• Protections and shell: leather-covered knuckle shell, racing slider, reinforced palm, reinforced edging, anti-bend-back protection between the third and little fingers
• Long cuff
• Fastening: tightening strap on wrist, wide tightening tab on cuff
• Practical features: index finger compatible with touchscreens
FIT AND COMFORT
• Comfort: flex leather on knuckles, reverse seams
BLACK
BLACK/WHITE
BLACK/WHITE/BLUE
BLACK/WHITE/RED