Bold and sporty design
experience unique comfort!
The avant-garde Jackal race suit puts a fresh spin on performance with cutting-edge materials. It's inspired by the innovations that have sealed Ixon's reputation in competition and is part of a new generation of race suits with an athletic and trendy design.
Summer
CE certified class AAA

Racing
fitted cut
highly preformed

See the size guide
See the video
We never stop improving the quality and comfort of our products.
Here at Ixon, we focus on improving and updating our products. That's why the Jackal is packed with technical features to give you the best possible ride.
Nothing's been left out of this race suit: rubber shoulder armour, ventilated aerodynamic hump, knee sliders plus some optional accessories.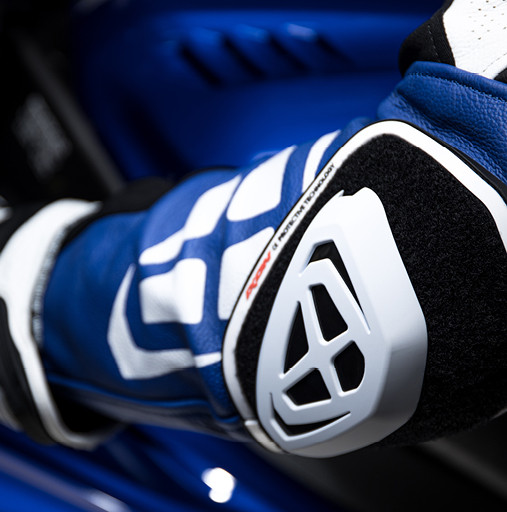 Whether it's for pleasure or performance, the Jackal race suit doesn't disappoint
The Jackal showcases your riding experience with comfort, technology and resistance so you can ride with peace of mind - suitable for the IX Airbag U03.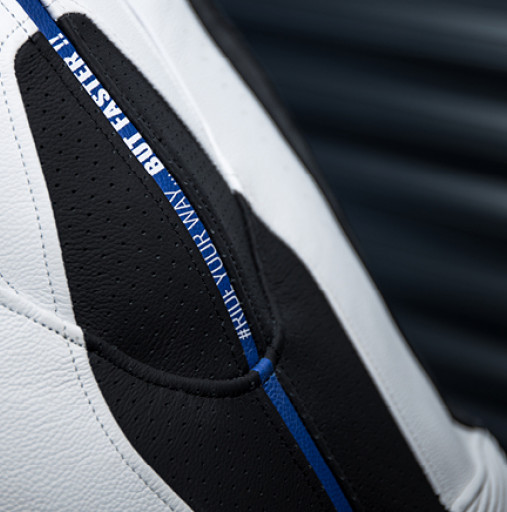 It's jam-packed with great features to give you the ultimate ride
Flex leather sides, sleeve backs and lower back for improved freedom to move, stretch lining in the sleeves and from the crotch to calf, elbow and knee slider inserts and water storage system in the hump.
#RACEYOURWAY
Race with peace of mind! The Jackal race suit is AAA-certified (En-17092). It has shoulder, elbow, hip and knee protectors. So you can race around the track with total peace of mind
SEASON
Summer
waterproof 0
breathable 4
warm 0
ventilated 4
presence of ventilation
Micro perforated leather
Removable mesh lining
SAFETY
CE certified class AAA
Shoulder-Elbow CE protectors
knee-hip CE protectors
Compatible with Ix Airbag U03 vest
CE model- AAA
Elbow-shoulder CE protectors Level 1
Knee CE protectors. Level 1
Hip CE protectors. Level 2
Secured stitching
Thick and supple cow leather
Compatible with Ix airbag-U03 vest
2-layers of leather on buttocks and foam reinforcements on coccyx area
Thumb loop straps (which prevent the sleeve from coming up in case of a fall)
FEATURES

Racing
aerodynamic hump
mesh
Leather
Aerodynamic hump equipped to welcome a water bladder
Locations for elbow sliders
Knee sliders included, adjustable and replaceable (ref. Slider sport 2)
Removable mesh lining
2 internal pockets
Stretch
FIT AND COMFORT
fitted cut
highly preformed
Stretch parts
flex parts
Sleek rubbers on shoulders and knees
Perforated leather + localized micro-perforations to avoid weakening the leather on stitching areas
Aerodynamic hump, equipped to welcome a water bladder
Flex leather on sides, on back of armholes and on bottom back
Stretch inside sleeves and on all the leg length, from crotch to calves
Size Guide
Combinaisons homme