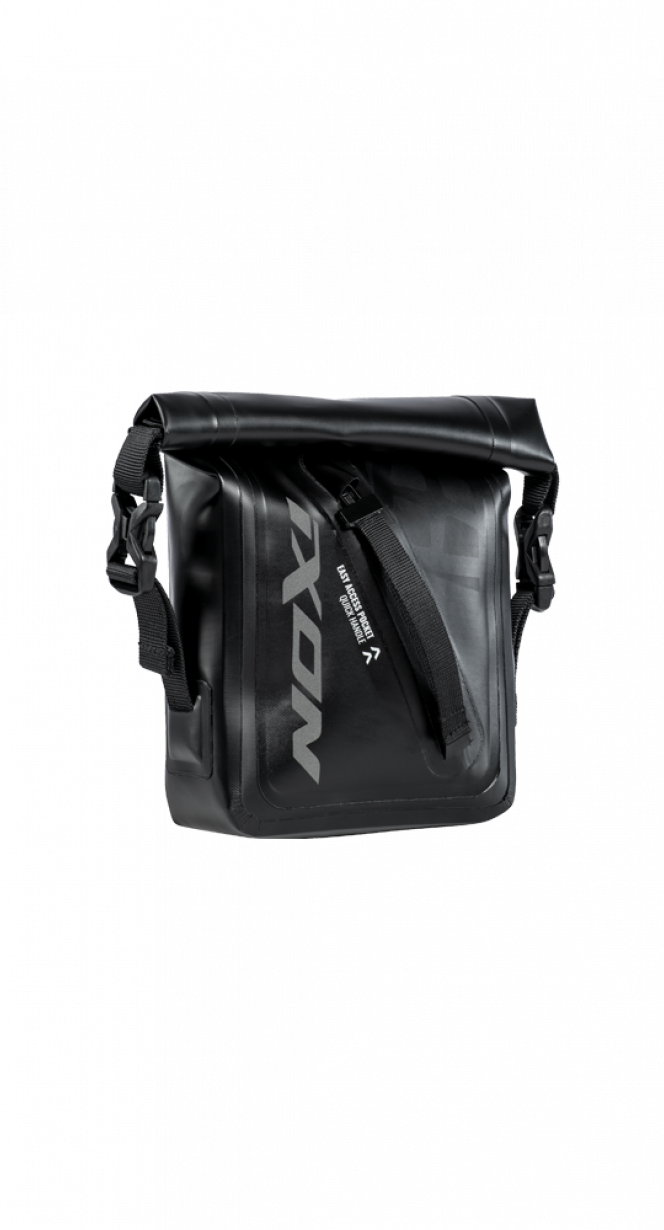 The ideal bag for carrying essential items without getting weighed down
The R-BUDDY 1.5 will be your best bet if you want to carry lighter stuff around without getting weighed down by a backpack. Because it is waterproof, you can take it wherever you go. The R-BUDDY 1.5 bag can be connected to IXON backpacks using a strap system. It has no end of surprises in store!
See the video
100% waterproof, adjustable and adaptable bag
The R-BUDDY 1.5 bag has a capacity of 1.5 litres. It includes a main compartment that's 100% waterproof thanks to a rollover fastening system. // The belt and leg straps can be adjusted for an optimum fit. You can attach the bag to IXON backpacks
using the straps. // Smart feature: the IXON reflective print for more safety!
Discover the ideal bag to carry everything you need hassle-free
Quick-access pocket
Along with the main compartment, the bag has a quick-access pocket on the outside. This great feature means you have easy access to the things you need.
Find a store
SEASON
waterproof 4
SAFETY
reflective parts
FEATURES
1.5 Liters
• Capacity: 1.5 litres
• Dimensions: 19 x 16 x 5.5 cm
• Main compartment with 100% waterproof rollover fastening system to protect objects from rain and splashing
• Easy access outside pocket for your most important objects
• Adjustable belt and thigh loops for a snug fit
• Possible to attach the bag to IXON backpacks
using the straps
• Reflective IXON print for more safety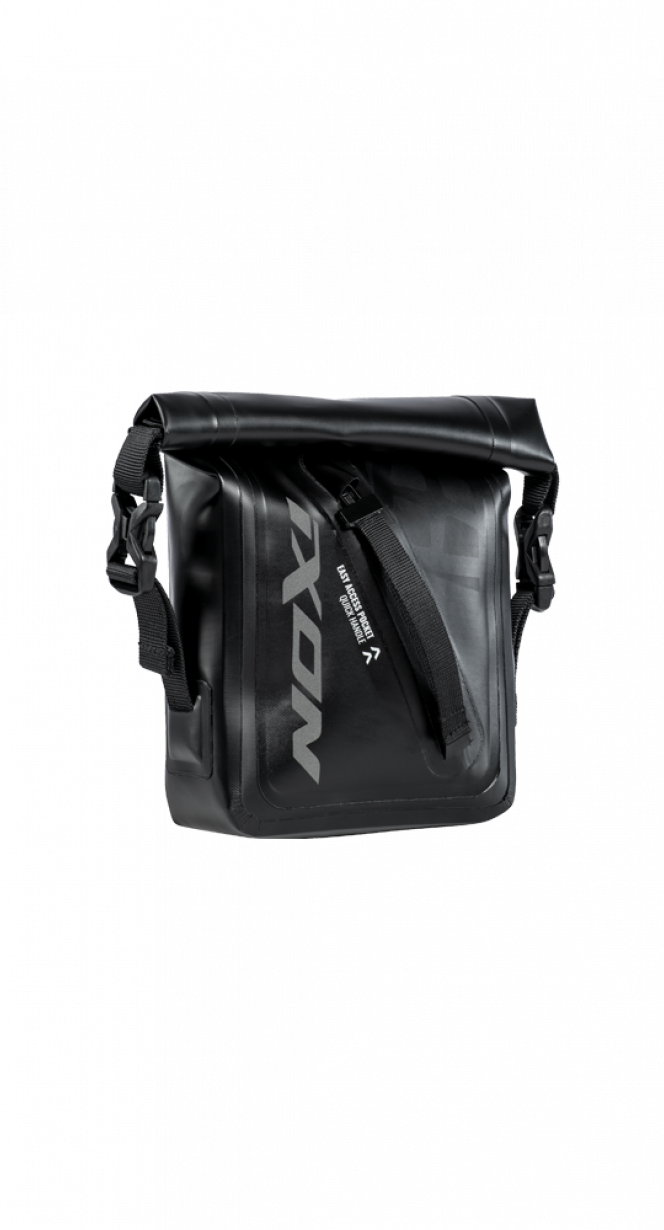 BLACK