Discover the toughest IXON Adventure product
A leading product of the new generation of IXON Adventure products, the RAGNAR PT SHORT trousers are a technical gem that will provide you with everything you need for your most daring adventures.

All seasons
3 in 1 convertible trouser
CE certified class AA
Adventure
Never be afraid to go the extra mile!
With its muscular design and strong Adventurous look, these high-performance 3-in-1 trousers let you ride both fully ventilated and fully protected, even in the most extreme conditions.
Versatile 3-in-1, high-performance and ultra-functional, RAGNAR PT SHORT is packed with features to make life easier for adventurers: a real Swiss Army knife!
Check out the XDRY 26-20 membrane: waterproof and fully breathable
XDRY is a high-performance membrane developed by IXON. This membrane contains microscopic pores that are invisible to the naked eye. These pores are small enough to keep water out but large enough to release perspiration. As a rule, rain rarely exceeds the equivalent of 2,000 Schmerber, but it is estimated that the pressure exerted by rainwater on a motorcycle traveling at around 80 mph could reach up to 8,000 Schmerber.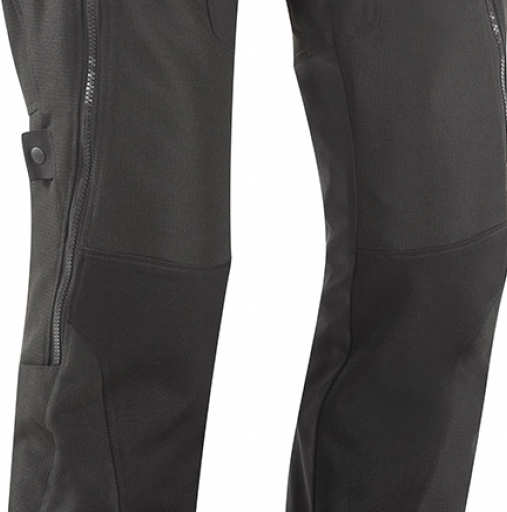 Continue your adventures with the ultimate peace of mind
At IXON, we leave nothing to chance, especially not safety. The RAGNAR PT SHORT trousers are AA certified (EN 17092) and include hip and knee protectors. So you can enjoy your motorbike journeys to the max, and with complete peace of mind.
#RIDEYOURWAY... into the wild
Never before has motorcycling been so strongly associated with freedom: the equipment has to match it so that everyone can enjoy this unlimited freedom!
SEASON
All seasons
3 in 1 convertible trouser
waterproof 4/26000 Schmerber
breathable 4/20000
warm 4
ventilated 3
removable thermal lining
textile
• Convertible 3 in 1 trousers
• Removable waterproof and breathable XDRY membrane (26000 Schmerber / 20000 MVTR)
• Removable thermal lining 120gr front, 80gr back)
SAFETY
CE certified class AA
knee-hip CE protectors
reflective parts
• CE Model
• CE knee protectors, Level 1
• CE hip protectors, Level 2
FEATURES
Adventure
waterproof pocket
large connection zip
straps
mesh
3D mesh
• Ripstop material (resistant to tearing and ripping)
• 1200D reinforcements on knees
• Reinforcement on saddle area
• Oversized zipped ventilations on thighs
• Pockets for protectors in 3D Mesh for a better airflow (especially associated with IX-PROFLEX SEKA-1 protectors)
• Reflective on bottom leg
• Tightening straps on bottom leg
• 2 patched pockets including 1 waterproof
• Removable and adjustable straps
• Connecting to trousers: full zip around waist
FIT AND COMFORT
Regular fit
Stretch parts
flex parts
• Stretch Material at crotch and on sides from knee to ankle
• Stretch adjustments at waist and above knees
• Flex panel on back of waist for ease
BLACK