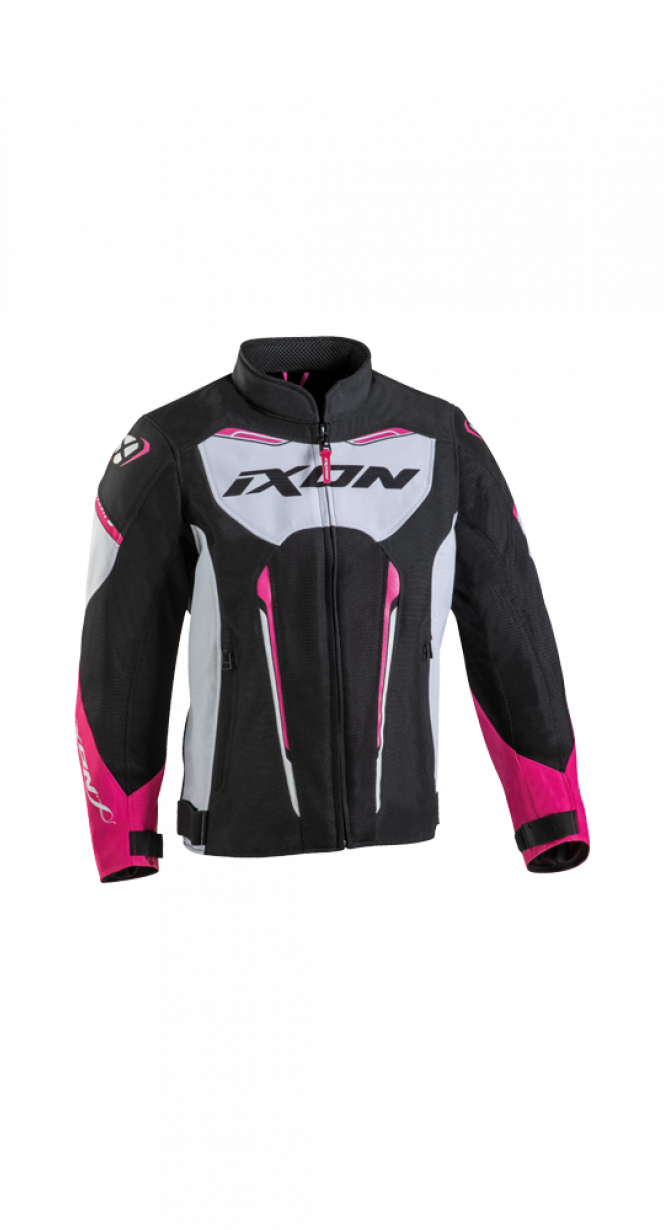 A jacket for young motorcycling fans
Young motorcyclists riding as passengers with adults now have their own jacket, too! The STRIKER AIR K L is the girls' version of the women's STRIKER AIR LD. // Alongside the attractive sports-style look, the textile jacket will win you over with the excellent air flow, as well as the optimum level of comfort provided by the selected materials.
Summer
CE certified class A
Roadster
straight cut
Great air flow and fit for optimal comfort
The high-quality design of the STRIKER AIR L guarantees young bikers an enhanced motorcycling experience. // Excellent air flow thanks to the Mesh panels on the belly, sleeves, shoulders and back. The secret of its great capacity for air flow can be found on the inside. The fixed Mesh lining is equipped with Mesh 3D panels (on the collar, central flap, bottom of the back), and the pockets for the protections are also made of Mesh 3D. // Design features also provide more comfort, including stretch-fabric tightening tabs at the wrists and at the bottom of the jacket.
#RIDEYOURWAY… at any age
Our Kids range is a chance for boys and girls to enjoy their motorcycling experience as passengers on the road or on the race track. With our high standards, we provide young generations of bike fans with equipment of the same quality as the adults!
SEASON
Summer
waterproof 0
breathable 4
warm 0
ventilated 4
textile
SAFETY
CE certified class A
Shoulder-Elbow CE protectors
Pocket for CE back protector
reflective parts
Compatible with Ix Airbag U03 vest
• Protections: flexible and breathable CE Level 1 protections (IX-PROFLEX SEKA-1) at shoulders and elbows
• Pocket for CE back protection (not included)
FEATURES
Roadster
mesh
3D mesh
• Outer materials: Polyester 600D, Mesh
• Ventilation thanks to numerous Mesh panels on the stomach, sleeves, shoulders and back
• Fixed Mesh lining with 3D Mesh panels (collar, central flap, base of the back) and pockets for 3D Mesh protections to improve air circulation
• Compatible with the IX-AIRBAG U03 vest
• Reflective panels at top of the back and on triceps
• Collar: classic collar
• Fastening: stretch tightening tab at the wrists, stretch tightening tabs at the bottom of the jacket
• Pockets: 2 outside pockets
• Laser-cut logo on the chest
FIT AND COMFORT
straight cut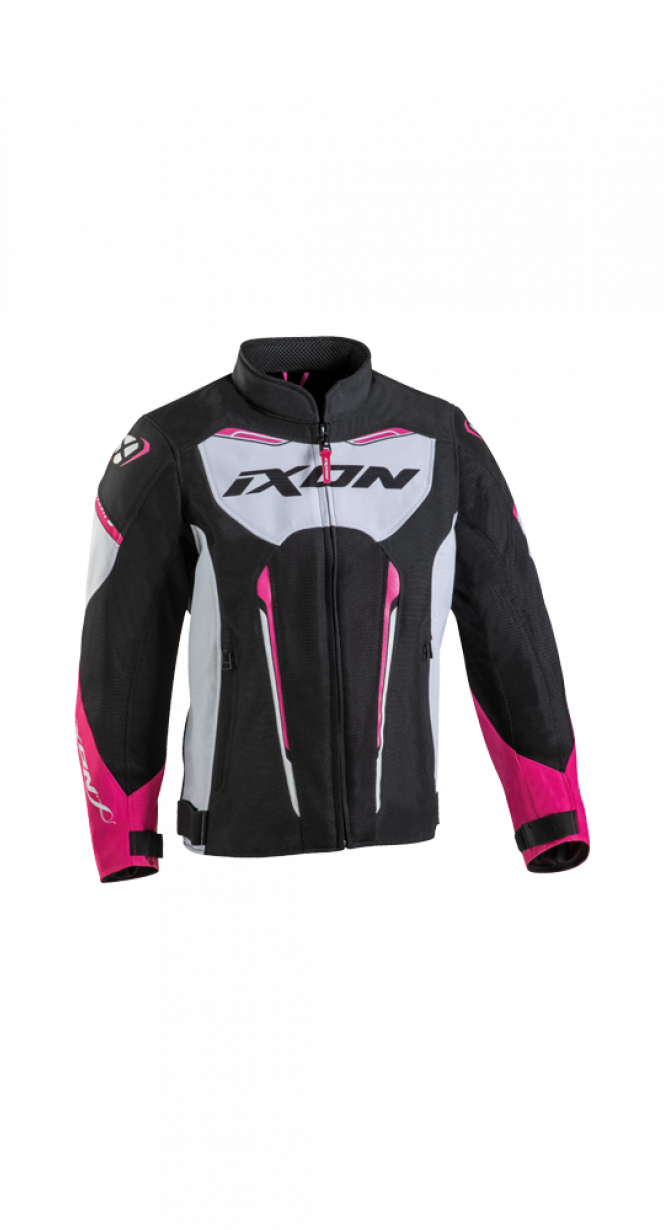 BLACK/WHITE/FUSHIA