Breathable and comfortable jacket with a sports-style look
Alongside the attractive sports-style look, the textile jacket will win you over with the excellent air flow, as well as the optimum level of comfort provided by the selected materials.
Summer
CE certified class A
Roadster
straight cut
See the video
Excellent results for air flow
When the temperatures are rising, the STRIKER AIR LD will keep you cool! Great ventilation is guaranteed with the wide range of Mesh panels on the belly, sleeves, shoulders and back. // The textile jacket's other assets foster excellent air flow. The fixed Mesh lining has Mesh 3D panels on the collar, the central flap and at the bottom of the back.
Discover the summer jacket providing optimum comfort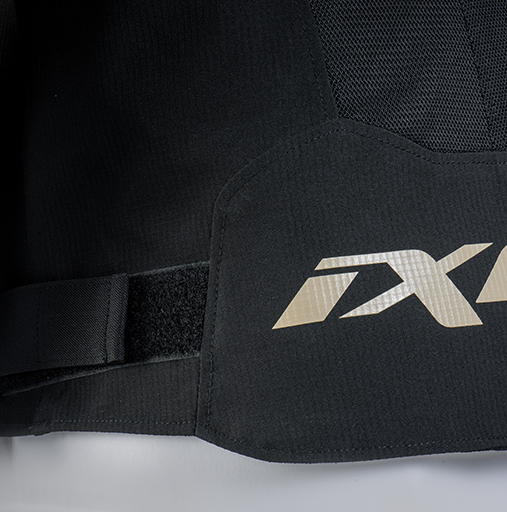 Ripstop Stretch fabric and adjustments for your comfort
The choice of materials in the STRIKER AIR LD helps brings you a more enjoyable ride. The jacket is the first to feature Ripstop Stretch, a textile fabric that is both designed for protection and very comfortable thanks to its stretch capacity. // What's more, you can use the tightening tabs at the wrists and at the bottom of the jacket to adjust the STRIKER AIR LD to your body shape for more comfort.
Great protection and air flow for your ride!
The STRIKER AIR LD jacket comes with IX-PROFLEX SEKA-1 protections on the shoulders and elbows, CE Level 1 protections developed by IXON for greater flexibility and air flow. // To house these protections, while providing maximum air flow, the pockets for the protection are made of Mesh 3D fabric.
#RIDEYOURWAY… with pride
With our Roadster range, you are guaranteed to ride protected and to assert your individuality with equipment that really suits your style.
Our mission: to bring you the best to tackle the tarmac!
SEASON
Summer
waterproof 0
breathable 4
warm 0
ventilated 4
textile
SAFETY
CE certified class A
Shoulder-Elbow CE protectors
Pocket for CE back protector
reflective parts
Compatible with Ix Airbag U03 vest
• Protections: flexible and breathable CE Level 1 protections (IX-PROFLEX SEKA-1) at shoulders and elbows
• Pocket for CE back protection (not included)
FEATURES
Roadster
mesh
3D mesh
• Outer materials: Ripstop Stretch, Mesh
• Ventilation thanks to numerous Mesh panels on the stomach, sleeves, shoulders and back
• Fixed Mesh lining with 3D Mesh panels (collar, central flap, base of the back) and pockets for 3D Mesh protections to improve air circulation
• Compatible with the IX-AIRBAG U03 vest
• Reflective panels at top of the back and on triceps
• Collar: classic collar with neoprene brace
• Fastening: stretch tightening tabs at the wrists, stretch tightening tabs at the bottom of the jacket
• Pockets: 2 outside pockets, 1 inside pocket
• Laser-cut logo on the chest
FIT AND COMFORT
straight cut
BLACK/WHITE/FUSHIA
BLACK/WHITE/GOLD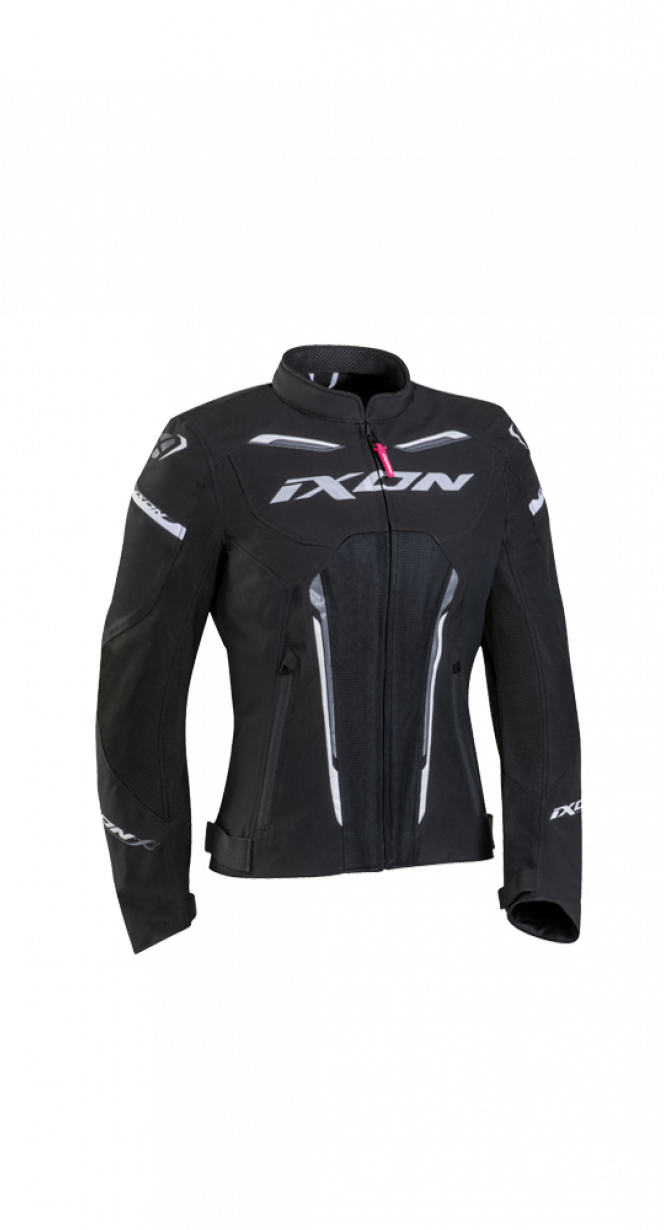 BLACK/ANTHRACITE/WHITE