A textile jacket with a 3-in-1 system to wear all the year round
You can wear T-REX wherever you go! With the 3-in-1 system consisting of two removable linings and a great capacity for air flow, this textile jacket is easily adapted to all riding conditions.

All seasons

3 in 1 convertible jacket
CE certified class A
Roadster
straight cut

See the size guide
See the video
Designed for a great fit and optimal comfort
As well as adapting to the seasons, the T-REX will also match your body shape with a wide range of elements on the biceps, wrists and at the bottom of the jacket to provide a perfect fit.
Choose a jacket ready to "wear in all seasons"
Effective 3-in-1 system
You can wear T-REX all the year round. It is adapted to all seasons thanks to the two removable linings. The removable, waterproof and breathable membrane will protect you from the rain, while the removable thermal lining will help fight the cold.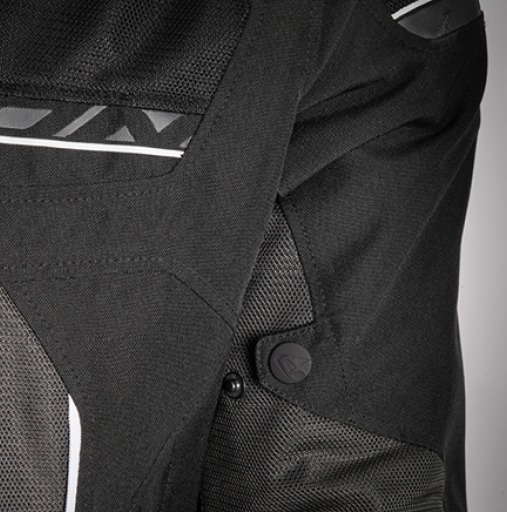 Excellent results for air flow
When the temperatures rise, the T-REX won't let you down. The wide range of Mesh panels on the chest, belly, sleeves, shoulders and back guarantee easy air flow. // The other elements on this textile jacket foster excellent air flow. The fixed Mesh lining includes Mesh 3D panels (on the collar, central flap, wrists, belt), and the pockets for the protections are also made of Mesh 3D fabric.
#RIDEYOURWAY… with pride
With our Roadster range, you will always ride protected and assert your individuality with equipment that really suits your style. Our mission: to bring you the best to tackle the tarmac!
SEASON
All seasons
waterproof 4/10000 Schmerber
breathable 4/5000
warm 4
ventilated 4
3 in 1 convertible jacket
textile
• Removeable waterproof and breathable membrane (10000 Schmerbers / 5000 MVTR)
• Removeable thermal lining (120g body, 80g sleeves)
SAFETY
CE certified class A
Shoulder-Elbow CE protectors
Pocket for CE back protector
reflective parts
Compatible with Ix Airbag U03 vest
• Protections: flexible and breathable CE Level 1 protections (IX-PROFLEX SEKA-1) at shoulders and elbows
• Pocket for CE back protection (not included)
FEATURES
Roadster
connection loop
waterproof pocket
mesh
3D mesh
• Outer materials: Polyester 600D, Mesh
• Ventilation thanks to numerous Mesh panels on the chest, stomach, sleeves, shoulders and back
• Fixed Mesh lining with 3D Mesh panels (collar, central flap, wrists, belt) and pockets for 3D Mesh protections to improve air circulation
• Compatible with the IX-AIRBAG U03 vest
• Reflective panels on triceps
• Collar: classic collar with neoprene brace and snap fastener
• Fastening: snap fasteners at biceps, stretch tightening tab at wrists, stretch tightening tabs at bottom of the jacket
• Pockets: 2 outside pockets, 1 inside pocket (waterproof wallet pocket), 1 thermal lining pocket
• Attaching to trousers: loop at the back
FIT AND COMFORT
straight cut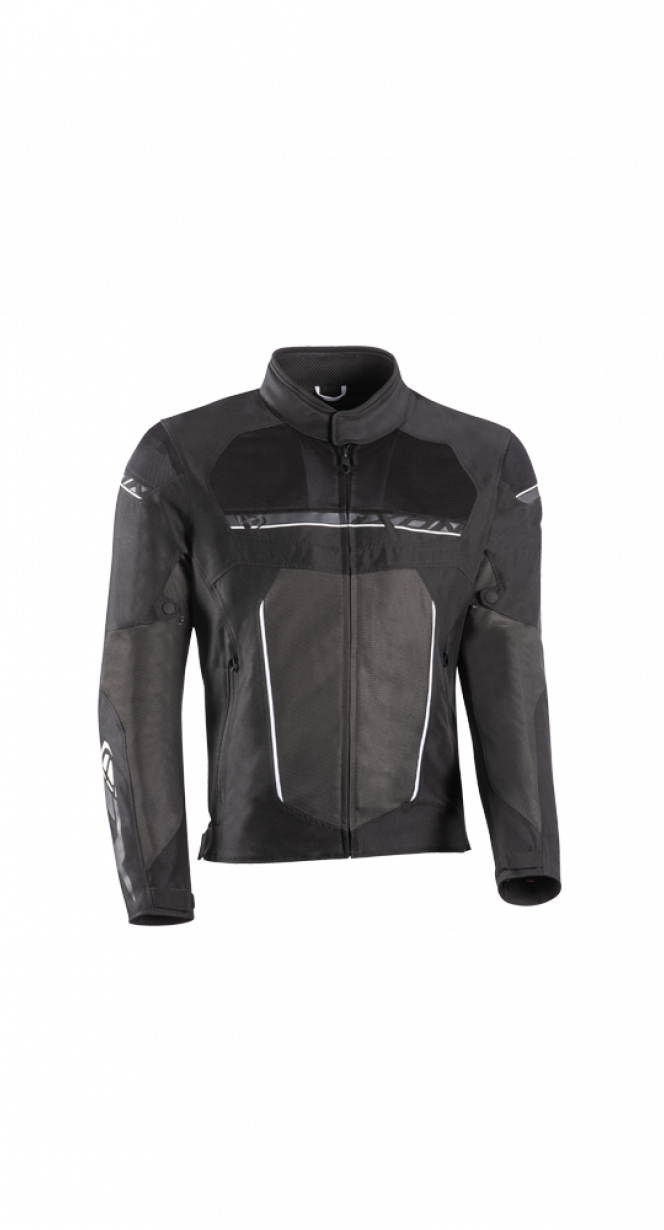 BLACK/WHITE/GREY
BLACK/WHITE/RED
BLACK/BLUE/YELLOW
Size Guide
Blouson Homme